Dental veneers are a revolutionary cosmetic procedure that provides your smile with a precisely sculpted, fresh appearance. You are no longer required to conceal your smile due to gaps, chips, stains, or misaligned teeth. With veneers in Horizon City, you may quickly fix the flaws in your teeth and give yourself a more attractive, confident smile. Every patient at Dyer Family Dental should feel confident and happy about their smiles.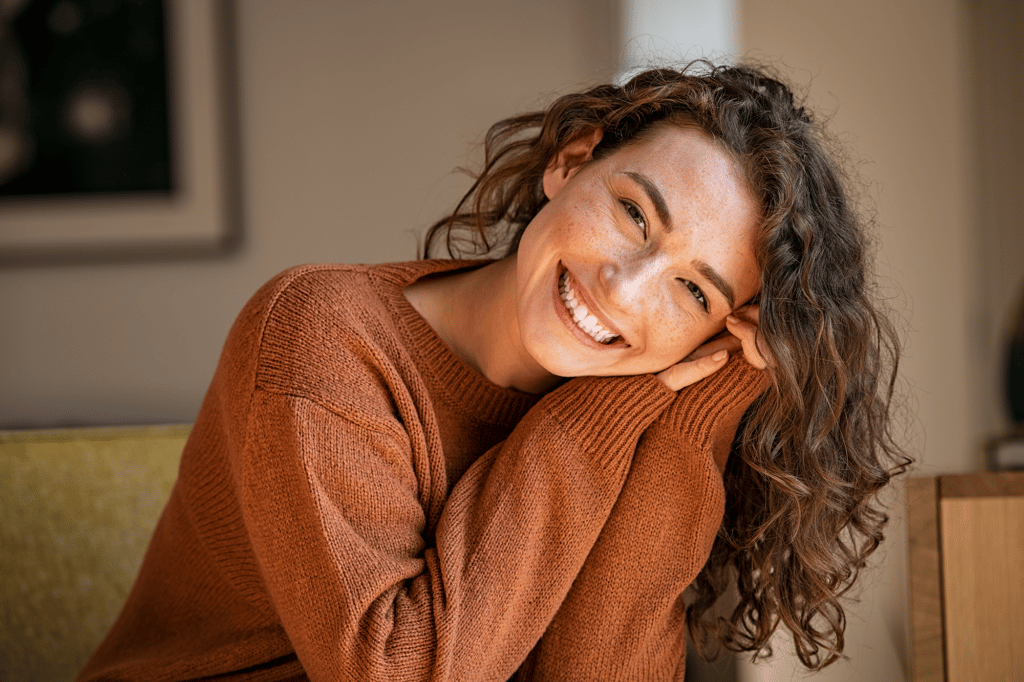 What Are Dental Veneers?
Veneers are little, customized shells that cover the front of your teeth. They are often made of porcelain or another tooth-colored material. For the most flawless, seamless appearance possible, we will individually create your dental veneers to fit each of your teeth perfectly.
What Can Dental Veneers Correct?
Did you know dental veneers can make your smile look younger and less worn down? High-quality dental veneers are offered by cosmetic dentist Dr. Dyer to address a variety of cosmetic dentistry issues or tooth damage. Veneers, which are no thicker than a fingernail, can readily cover up tooth problems like:
Gaps between teeth

Chipping

Discolorations

Crooked or oddly shaped teeth

Misalignment
What Are the Benefits of Dental Veneers?
Dental veneers are a great cosmetic solution for restoring the youth of your smile. In addition to correcting many cosmetic and restorative issues, dental veneers have many benefits.
Resistance to stains

Little gum irritation

Can lighten darker teeth

Aesthetically pleasing with minimal dental work

Strengthen teeth

Cheaper than other dental treatments such as crowns

Look natural

Long lifespan

Can improve bite issues
The Dental Veneer Process
Porcelain and composite veneers are made using a straightforward procedure. Dr. Andrew Dyer will discuss your personal objectives and oral health before beginning any cosmetic dentistry treatment to ensure that porcelain veneers are the best choice for you. He will develop a treatment plan to address your oral health concerns following a dental examination. Once you accept treatment, we will clean your teeth and prepare them for bonding.
Dr. Dyer will start by removing portions of the tooth structure from the front and sides of your teeth to prepare the enamel. To build your unique veneers, he then makes an impression of your teeth digitally or using a mold. We will send them to a lab to create your veneers. He will then fit your custom-made veneers to each of your teeth after being made.
You will come in for your last visit after the new veneers arrive to have them bonded to your existing teeth, perfecting your smile. Dr. Dyer will shape and buff the surfaces, ensuring a perfect fit.
How to Care for Your Veneers
As usual, brush and floss your teeth. To ensure the optimum aesthetic success of your veneer, we do, however, advise non-abrasive toothpaste and a sound home care routine. 
Additionally, remember to visit us twice a year for preventive dental care. Dr. Dyer and his staff will examine your veneers regularly. Further, he will search for any indications of deterioration to quickly repair them before they worsen. We may recommend a night guard if you are known to clench and grind your teeth.
With good dental care, porcelain veneers are stain-resistant and can last for years. You can prevent your natural teeth from becoming darker than the veneer by avoiding dark beverages and foods that might discolor teeth. After consuming coffee, tea, or other darker liquids, rinsing your mouth out can also assist in lessening discoloration over time.
Dental Veneers in Horizon City, Texas
It's important to have a beautiful smile, and with our extensive menu of cosmetic dental treatments, it's never too late to feel confident in your smile. The best way to have all your questions answered and find out if dental veneers are the best option for your smile is to schedule a consultation with Dr. Dyer. To arrange an appointment and look into cosmetic dentistry and porcelain veneers in Horizon City, call Dyer Family Dental at 915-613-0697.