Perla
Perla has been a Dental assistant for the last 5 plus years however, she started working in the front office 5 years ago and never looked back. After 5 years of hard work in the front office, she is now officially our office manager. She was born and raised here in El paso, TX and enjoys greeting and interacting with patients so much that she has a permanent spot in the front office. When she's away from the office she enjoys reading fiction books and anything Star Wars related.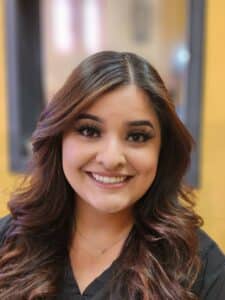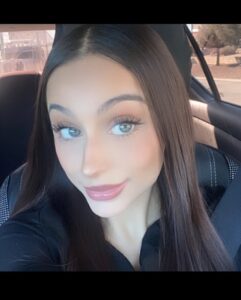 Rozlynne
Meet Rozlynne, one of our newest team members and the youngest of the bunch. She graduated from dental assisting school in 2023 and has excelled in her role here ever since. Rozlynne was born and raised in El Paso and has a joy for helping people which is why she decided to get into the dental field. She enjoys being a part of the journey of our patient's smile transformations. Her favorite procedure in the office is extractions because it means relieving the pain that infected teeth can cause. In her free time, she enjoys working out and staying fit.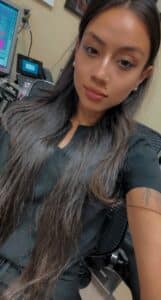 Gina
Gina has been a Dental assistant for 3.5 years and has been working with us since she has been licensed. She was born and raised in El Paso texas, but left for a couple years to be a wild child in Las Vegas. Her favorite procedures here are anything involving the new technology. She loves to scan our patients mouth so she can create 3D models that we in turn use to create beautiful crowns and night guards. On her personal time, she enjoys spending time wither her family.
Veronica
Veronica is our other incredible hygienist. She has 21 years of Hygiene experience, but has been working at DFD for 2 years now. She was born in Alameda, CA but at a very early age moved to EL Paso, TX where she now calls her home. At work she enjoys educating her patients on the best ways to keep a healthy and beautiful mouth. On her free time she is a baseball fanatic and loves to support her son who loves to play baseball.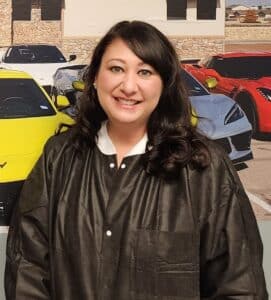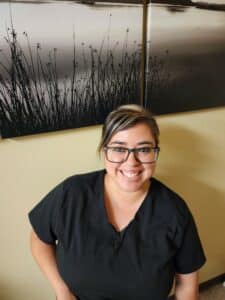 Priscilla
Priscilla is the newest member to the team. She's been here a whopping 5 months and is already a part of the family. She is out main greeter when you walk through the door. She was born and raised in El Paso, TX and enjoys the interactions she has with our patients the most. Priscill hold a cosmetology license and coincidently enough, loves doing hair on her spare time.
Aide
Welcome Aide Chavarria. Aide is the newest member of the Dyer Family Dental family. She is our check-in front office receptionist. Aide was born in Chihuahua, Mexico but has been living El Paso for the last 19 years. Her favorite thing about working for DFD is the environment and all of her coworkers. She has 2 children ages 4 and 5. On her free time she enjoys spending time with her children and has a passion for cooking authentic Mexican food. yummy!