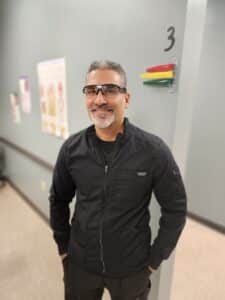 Sal
Sal is one of our incredible hygienists. He has been a Dental hygienist for 20 years now over 9 of those years here at DFD. HE was also born and raised in El Paso, TX where he loves to do anything health and fitness related. He of course loves the close interactions he has with his patients and loves to see when they make progress in their oral hygiene.
Perla
Perla has been a Dental assistant for the last 5 plus years however, she started working in the front office 5 years ago and never looked back. After 5 years of hard work in the front office, she is now officially our office manager. She was born and raised here in El paso, TX and enjoys greeting and interacting with patients so much that she has a permanent spot in the front office. When she's away from the office she enjoys reading fiction books and anything Star Wars related.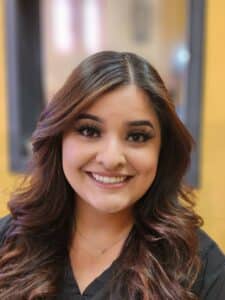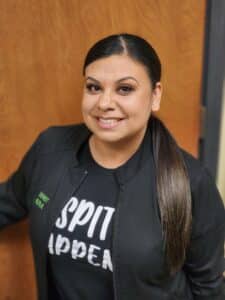 Janet
Janet has been a Dental assistant for over 9 years. She started her dental career here with us over 9 years ago. She is what we call our Swiss army knife. She has done a little bit of everything for us here from front office to back office to administration. She was born and raised in El Paso Texas, where she enjoys spending time with her family for weekend cookouts. Her favorite thing about working at DFD if working alongside Dr. Dyer to give our patient the best dental experience possible.
Gina
Gina has been a Dental assistant for 3.5 years and has been working with us since she has been licensed. She was born and raised in El Paso texas, but left for a couple years to be a wild child in Las Vegas. Her favorite procedures here are anything involving the new technology. She loves to scan our patients mouth so she can create 3D models that we in turn use to create beautiful crowns and night guards. On her personal time, she enjoys spending time wither her family.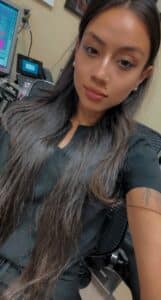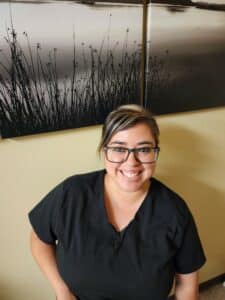 Priscilla
Priscilla is the newest member to the team. She's been here a whopping 5 months and is already a part of the family. She is out main greeter when you walk through the door. She was born and raised in El Paso, TX and enjoys the interactions she has with our patients the most. Priscill hold a cosmetology license and coincidently enough, loves doing hair on her spare time.
Veronica
Veronica is our other incredible hygienist. She has 21 years of Hygiene experience, but has been working at DFD for 2 years now. She was born in Alameda, CA but at a very early age moved to EL Paso, TX where she now calls her home. At work she enjoys educating her patients on the best ways to keep a healthy and beautiful mouth. On her free time she is a baseball fanatic and loves to support her son who loves to play baseball.