Do you have any uncomfortable dental problems? Have you experienced an oral injury? Dyer Family Dental is here to help! We are your emergency dentist in Horizon City and specialize in giving our dental patients the best options. We frequently have same-day or next-day emergency dentist appointment times available to assist you in managing discomfort and taking care of your dental emergency. When you are concerned about your oral health, our skilled team will give you high-quality emergency dental care that will put your mind at ease.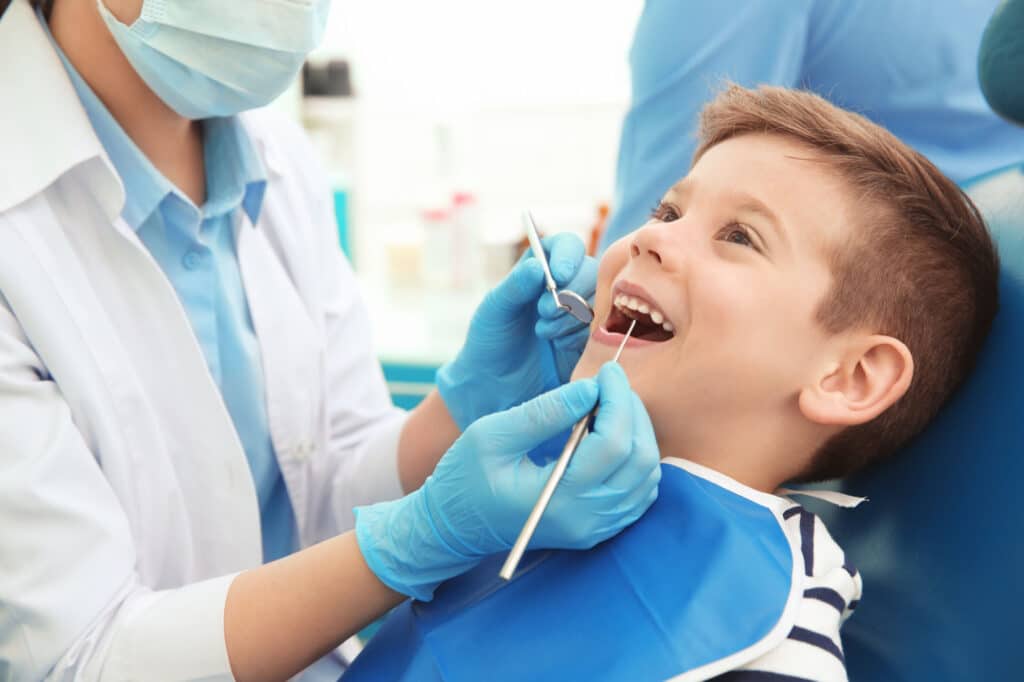 What Is Emergency Dentistry?
Emergency dentistry is a branch of dental care that focuses on treating patients with urgent dental problems. Emergency dentists are specially trained to deal with various dental problems, from chipped teeth to abscesses. 
Dr. Andrew Dyer is the best emergency dentist in Horizon City, Texas. He has years of experience dealing with dental emergencies and knows how to help his patients relieve pain and save their teeth. Whether you need emergency dental care for a toothache or a chipped tooth, Dr. Dyer is here. He is always ready and willing to answer any questions you may have about your dental emergency, and he will make sure that we see you as soon as possible. If you need emergency dental care, you must see Dr. Andrew Dyer, the best emergency dentist in Horizon City.
What is Considered a Dental Emergency?
Excruciating tooth pain can be debilitating and interfere with every other aspect of your life. When dental issues cause chronic discomfort, it can be challenging to sleep, work, or focus on daily duties. Although children and teenagers suffer the majority of traumatic dental injuries, anyone of any age can be harmed, often due to sports mishaps, car accidents, or terrible falls. So, what constitutes a dental emergency? 
Toothaches: Severe pain is a warning indication of a problem. The solution becomes more challenging (and expensive) the longer you wait. Use a cold compress and acetaminophen for short-term relief if your face is swollen. Using warm salt water to rinse your mouth can hopefully loosen any food particles stuck between your teeth.
Knocked-Out Tooth: A knocked-out tooth is a frequent dental issue. At Dyer Family Dental, we work hard to provide immediate care for those dealing with this severe dental emergency. Grab the tooth by the crown, not the root, and hold it firmly. Rinse, but don't go overboard with the cleaning or handling. It would be best if you used a fresh piece of gauze or cotton to stop any bleeding. Try to place the tooth back in your mouth gently. Carry the tooth in a cup of milk or water if reinsertion is impossible until you visit our office.
Broken, Cracked, or Chipped Tooth: The majority of dental injuries are chipped teeth. Most cracked or broken teeth can be fixed by either reattaching the broken component or using a tooth-colored filling. If a sizable section of the tooth crown is broken off, we may need to restore the tooth with an artificial crown or "cap."
Unsure of how to treat one that has broken? Wash the area with warm water to start, apply a cold compress to the wound's area, and recover any broken tooth pieces if you can. Save the tooth fragment if you can, and then rinse your mouth and the tooth bits you were able to save with warm water.
Abscesses: An abscess is a dangerous infection that often develops along the gum line, close to the teeth. Infections could spread throughout the body if left untreated. Your healthy teeth and gums are at risk if you have teeth that are seriously infected. These infections can be quickly recovered from and kept from permanently harming your mouth if treated right away. You can use over-the-counter medication until you can be seen in our office.
Visit our office as soon as possible after suffering a severe dental injury so that we can assess your needs and recommend the best course of action. No matter how minor it may seem, any dental damage needs to be examined by Dr. Dyer immediately.
Emergency Dentist in Horizon City, Texas
After a dental emergency, we recognize how crucial it is to restore your smile's appearance and functionality. Our dental office offers the most cutting-edge treatment techniques, whether you have an abscess or a fractured tooth, so you may leave with a healthy smile.