Welcome!
We are pleased to announce that Horizon City now has a dentist to call their own. It is with great pleasure that Dr. Dyer offers his dental services to all members of this community as well as surrounding communities.
At Dyer Family Dental you will develop a personal relationship with Dr. Dyer and his staff. You will always be treated like family and not just a number. We have a variety of services to offer that will surely meet your dental needs. So whether you need a routine check-up or chipped a tooth the day before your special event, pick up the phone and give us a call.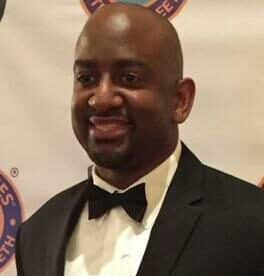 Dr. Dyer was born and raised in Toronto, Canada. He obtained his undergraduate Bachelor of Science degree from Canadian University College in Alberta, Canada, where he majored in biology. Dr. Dyer moved on to Loma Linda University, in California, where he received his Doctor of Dental Surgery degree, and was afforded the opportunity to travel to Brazil and perform dentistry to the locals in need along the amazon river. Shortly after graduating, he moved to El Paso, TX where he quickly fell in love with the city he now calls his home. Besides his love for providing the best care possible to all of his patients, Dr. Dyer enjoys spending time with his wife and 4 children. Dr. Dyer is an active member of the El Paso District Dental Society, Texas Dental Association, and the American Dental Association. He is actively involved in the community in a number of ways. He is a member of Partners in Education for CISD, and proud sponsor of the El Paso Rhino's Hockey team. Children may recognize him from his participation in career days for CISD and SISD as well as day care centers around El Paso. He has a passion for the newest dental technologies which is evident with how his dental office is operated, and is always up to date with continuing education as a part of the Seattle Study Club in El Paso. Many of his patients say that speaking with Dr. Dyer is like speaking to a very close friend or even a family member, and that is how he has treated all of his patients from day one.