Putting a smile on every face.
We are very pleased to announce that Horizon City, TX now has a dentist to call their own. It is with great pleasure that Dr. Dyer offers his dental services to all members of this community as well as surrounding communities.
Welcome to
Dyer Family Dental
Where You Are Always Treated Like Family
At Dyer Family Dental you will develop a personal relationship with Dr. Dyer and his staff. You will always be treated like family and not just a number. We have a variety of services to offer that will surely meet your dental needs. So whether you need a routine check-up or chipped a tooth the day before your special event, pick up the phone and give us a call.   
An experienced Horizon City, TX, dentist at Dyer Family Dental provides dental services including dentures, and teeth extraction. Whatever your needs are, we want to help every patient who walks through our office doors. Our caring staff is dedicated to offering exceptional patient care in a pressure-free setting.
Don't wait to ask us about our dental services. Addressing your dental needs right away is significant in improving dental health and repairing beautiful smiles. Call Dyer Family Dental today for a Horizon City, TX, dentist. We can help you look your best.
Meet Dr. Andrew J. Dyer, DDS
Dr. Dyer was born and raised in Toronto, Canada. He obtained his undergraduate Bachelor of Science Degree from Canadian University College in Alberta, Canada, where he majored in Biology.  

From there, Dr. Dyer moved on to Loma Linda University, located in Loma Linda, California, where he received his Doctor of Dental Surgery Degree. While attending Loma Linda University, Dr. Dyer was given the opportunity to travel to Brazil and perform dentistry to the local residents in need of dental work along the Amazon River.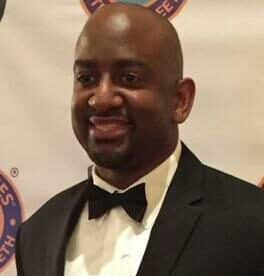 Second Opinion
Bring a copy of your x-rays
Patient Referral
Refer 3 friends or family
"This was my first couple visits bringing my kids and myself here, and we loved it! The staff is super kid-friendly and my kids really enjoy it because they get a princess toothbrush and a toy when they leave! The doctor is so kind and they don't make you wait there forever! I will definitely be continuing at this facility. My favorite part is not only the service quality, but how awesome the staff treats you."
"Awesome Dentist, friendly staff, very professional, clean, attentive, and caring. 10 years of attending this office and never had an issue."
"1st of all the staff is amazing. The dentist is super friendly and polite and answers any questions you have in detail. (Even if they pop up during your nervous rambling ) If you're nervous or traumatized from past dentist then come here to this office. I had a really bad experience when I was younger and I can finally say at 39 I am no longer scared of the dentist. And it's thanks to everyone that works here."